2 new wines are available now: 2020 Chardonnay & 2018 Studio Series. These elegant wines are sure to dazzle your palate! We look forward to sharing them with you.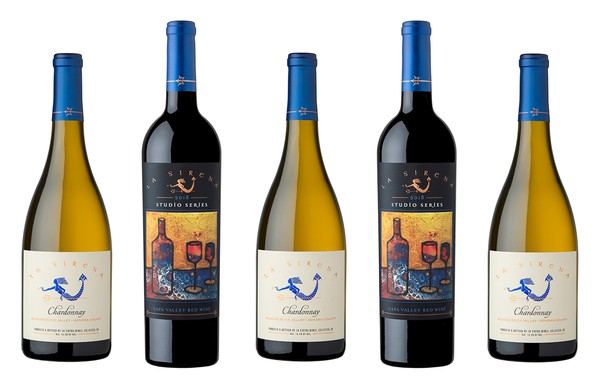 Tasting Notes: 2020 Chardonnay (tasted 4/18/22 by HPB)
Sourced from the original 1969 planting of the Rued clone of Chardonnay, which is known for its somewhat tropical aromatics - some even refer to it as the Muscat clone of Chardonnay. Brilliant light golden straw in color with beautiful fruit aromas reminiscent of asian pear, green apple, pineapple, and citrus zest, with complementary notes of honey and crème brulee. A touch of toasty French oak enhances the aromatics and fruit flavors across the palate. The mouthfeel, texture and flavor profile is just delicious, with nicely balanced acidity and richness. Reminiscent of a white Burgundy or Chablis with its fresh and refined style.
Bottle Shot - Tech Sheet - Purchase Link
---
Our second release of Studio Series is also available now. In addition to being a winemaker, I have also been a painter and visual artist for many years. My mother, Diane Brisbois Peterson, was a professional artist, so I grew up immersed in artistic creativity as well as wine. Throughout my winemaking career, I have sought to explore creative avenues within the scientific discipline of wine, and blending has been one of the most fulfilling ways to do that. Studio Series is a Cab-forward winemaker blend that will feature a different painting of mine on the label each vintage. I'm proud to offer this new wine that shows off my creative work both inside and outside of the bottle. Welcome to my studio!
Tasting Notes: 2018 Studio Series (tasted 4/18/22 by HPB)
Deep garnet in color from the ripe 2018 vintage, with open aromas of lush fruit – plum, blackberry, and cherry, and notes of cedar, vanilla, and white pepper. Across the palate it's quite seamless and silky, rich and concentrated. The fruit flavors are bold and vibrant. Mouthfilling with smooth tannins, great texture and a long delicious finish. A beautiful wine from an excellent vintage – complexity and elegance abound in this work of winemaking art. Delicious and approachable upon release, we expect it will be an age-worthy addition to your cellar as well.
Two new wines are now available: 2021 Moscato Azul & 2021 Rosato. These wines are ready to brighten your day as we head toward Spring! We look forward to sharing them with you.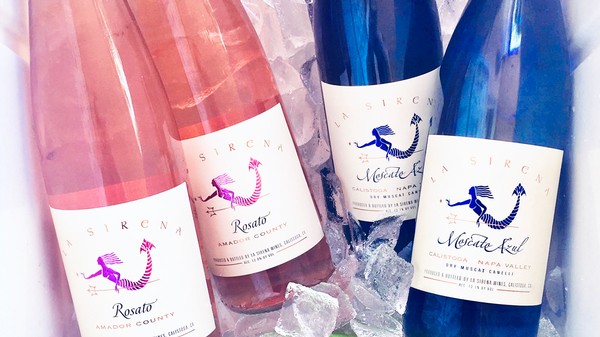 2021 Moscato Azul - A gorgeous expression of this delightful, unusual white wine. All the tropical, floral, perfumed characteristics of the Muscat Canelli grape shine, while the crisp acidity and dry finish render it highly quaffable & wonderful for food pairings.
Tasting Notes: (tasted 1/29/22 by HPB)
Our 2021 dry-style Muscat Canelli is a crisp white wine that is highly aromatic with beguiling tropical and floral notes. Pale straw in color with perfumey aromas of lychee, honeysuckle, white peach, and honeydew melon. Flavors match the aromas in a mouthfilling, lush profile. Silky, balanced and unique, this wine pairs so well with a variety of foods and is perfect poolside or while cooking dinner.
Full tech sheet - Bottle shot - Purchase link
***
2021 Rosato - Our unusual rosé of Primitivo. A fun-to-drink, easy-to-love blush wine that's loaded with fresh flavor and a beautiful bright color. A balanced, crisp, medium-weight rosé equally suited to pairing with food or sipping on its own. We especially love it with sushi, shrimp dumplings, poke bowls, or colorful vegetable salads with a citrus dressing.
Tasting Notes: 2021 Rosato (tasted 1/29/2022 by HPB)
The 2021 Rosato is made from Primitivo grapes sourced from Amador county in the foothills of California. The color is a lovely, soft rose petal pink, with fresh fruity aromas of strawberries, delicate flowers and canteloupe. Bright, mouthwatering acidity is enticing with clean flavors to match the aromatics. Very well balanced and perfect for spring & year-round sipping!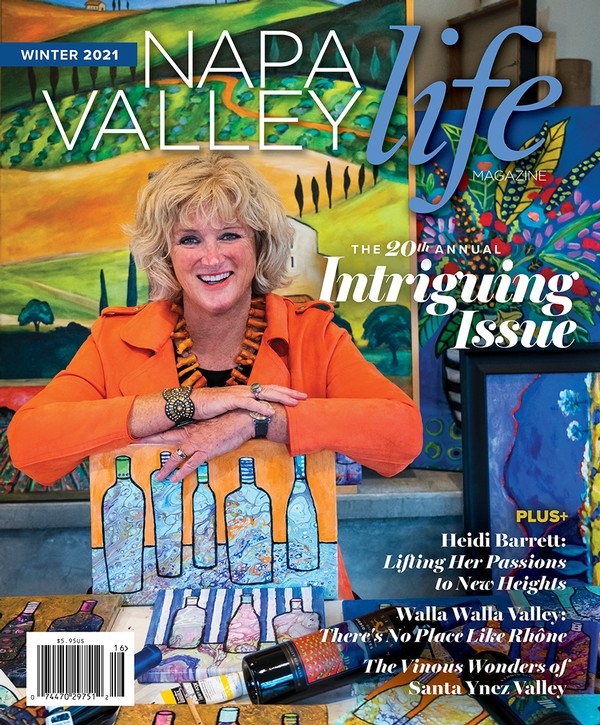 Thrilled to share that our winemaker and mermaid-in-chief Heidi Barrett is on the cover of the Winter issue of Napa Valley Life Magazine! Heading up the "Intriguing People" issue, Heidi catches up about her career, art, and passions and what her life is like now. Pick up a copy locally, get a yearly 6-issue subscription (just $12!) or you can read the digital magazine!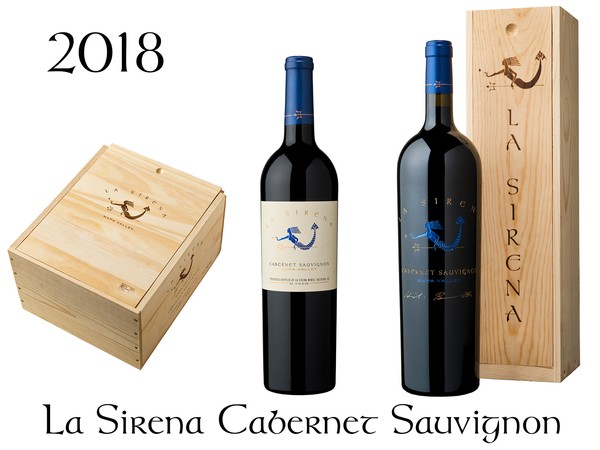 2018 La Sirena Napa Valley Cabernet Sauvignon is available now! Since the first La Sirena Cab vintage in 1996, it has been a Napa Valley favorite, and an expression of Heidi's powerful-yet-balanced, elegant style of winemaking. 2018 was a highly acclaimed vintage, and we're pleased to share the long-awaited result with you.
From Heidi's tasting notes: "...Pronounced aromatics of dark berries and black cherry, and nuances of candied nuts, dried savory herbs, wet gravel, cedar and vanilla. Across the palate, flavors match the aromas in a velvety and mouthcoating profile with remarkable power and noteworthy finesse. Dense and concentrated flavors with refined tannins, chewy texture, and a lengthy evolving finish will make this an exciting addition to your cellar for many years to come."
2 new wines are now available: 2018 Malbec and 2017 Pirate TreasuRed. La Sirena Malbec is a velvety, full-bodied expression of this varietal, which is less commonly grown in Napa/Sonoma and usually used in blends - here, it gets to shine on its own. Pirate TreasuRed is our fan-favorite, proprietary blend of several different red varietals that is not only delicious, but tons of fun at parties and gatherings (and perfect for Halloween, too!)
Shop these wines in the store & find tasting notes on the Resources page
Harvest 2021 is in the books, and we couldn't be more excited for all the new wines tucked away into the cellar this season. A hot growing climate led to an early harvest start (Aug 21 was our first day of crush), while ongoing drought conditions did affect our yields somewhat, but also produced wonderfully concentrated flavors and should result in some spectacular wines from the vintage. We wrapped up on October 11th with our last batch of grapes, and now the work of fermentation and barrel aging continues. The first releases from 2021 are expected to release in early 2022, so be sure to pick those up when they become available!