La Sirena Team
Meet our team! We look forward to assisting you in any way we can and making your experience with La Sirena a pleasant and memorable one.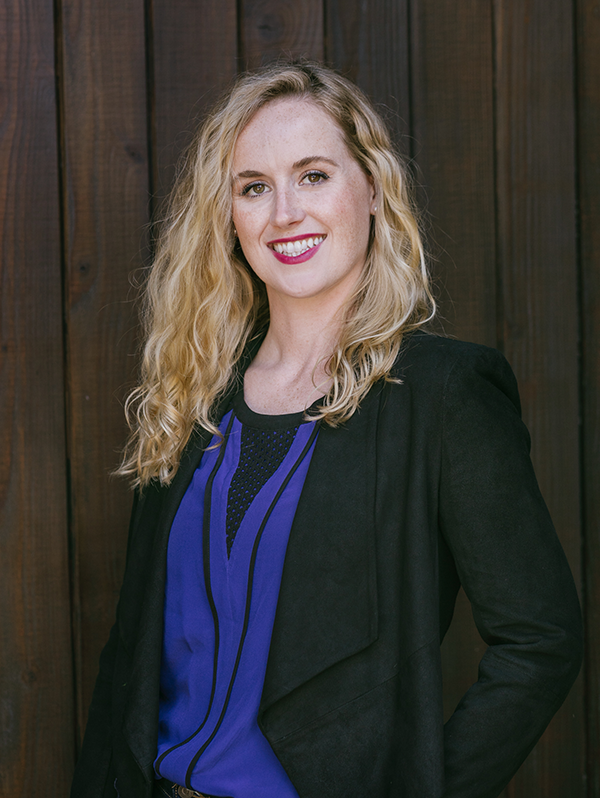 Remi Barrett – Director of Sales & Marketing
Remi grew up in Calistoga and began working at Chateau Montelena at a young age (during the summer and after school). She went on to attend UC Davis to study English Literature and Creative Writing, working in the Montelena tasting room during the summer. After graduating in 2009, Remi represented Montelena at Press Club in San Francisco before officially joining the La Sirena Winery team in Sales and Marketing in the spring of 2010. She lives in San Francisco with her husband Erich, and sings and plays synth in her synthpop band Vice Reine. She has previously worked in live music booking and event promotion, and enjoys roller skating, making art, reading, snow sports, disc golf, dancing, bird watching & collecting house plants. WSET Level 2
---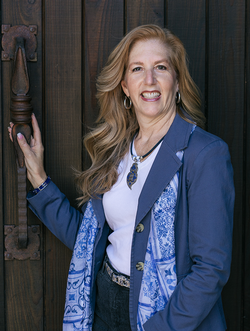 Laurie Wolfe – Business Operations Manager
Laurie is a third-generation Napa native, who grew up riding her horse in the vineyards of Napa Valley. She attended college in San Diego and then CSU Sacramento, where she graduated with a degree in Journalism and minor in Marketing. She eventually returned to Napa Valley to work alongside her father and grandfather in a family business. Transitioning to the wine industry was a goal and has been a passion for 20 years. Joining the La Sirena team in 2017 as resident "Details Director" was the next exciting chapter. Laurie lives in Napa with her husband, Marlon, and Pomeranian Foxie. She enjoys salsa dancing and the adventure of traveling the world.
---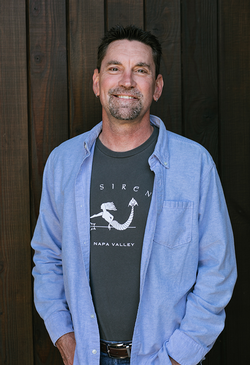 David Schulze – Hospitality Director
Originally from Wisconsin, David has been in the wine industry in Napa since 2007. He worked for Joseph Phelps Vineyards in hospitality and sales for over 10 years, and has also worked with Wheeler Farms, Elizabeth Spencer Wines and BRAND Napa Valley. In his free time, he enjoys hiking and cycling, as well as SCUBA diving and snorkeling. Born and raised in Wisconsin, David is no stranger to the cold, but prefers the California "winter" to that of his home state. He graduated with a degree in Geography from the University of Wisconsin at Madison and enjoys the similar connection that wine offers tying people and places together.
---
Jeff Reilly - Broker, Reilly Wine Group
Jeff is originally from New Jersey. He started in the wine business at Chateau Montelena Winery in 2010, and then worked at Kenzo Estate Winery handling Northern California Sales. He started his own Wine Brokerage Company in 2016 (Reilly Wine Group) with the mission of helping smaller family owned brands, and started working with La Sirena in 2016. He now mostly lives in Hawaii with his wife, Cindy, and enjoys piña coladas, but is not into yoga (or getting caught in the rain).
---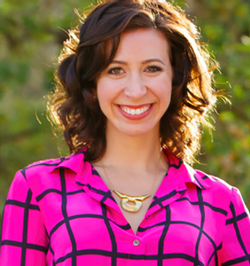 Erica Nussen - Southern California Sales
Erica has been in the wine industry for the past 11 years. Her connection to the Barrett family dates back to 2011, when she worked harvest with Chelsea Barrett at Two Hands Wines in Australia. She spent 4 years working the LA market for American Wines & Spirits while also completing her WSET Level 3, CSW & CSS. In addition to La Sirena, Erica currently manages California sales for Winc Wines. Erica lives in Los Angeles with her husband, Justin, their two kids, and adorable goldendoodle, Brady.
---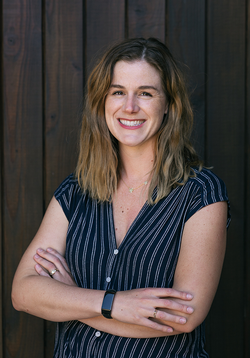 Chelsea Barrett - Co-Winemaker, Aviatrix Wines
Chelsea grew up in Calistoga and began working in vineyards and wineries from a young age. She attended UC Davis and graduated in 2010 with a degree in Viticulture and Enology. After college, Chelsea interned at Mayer am Pfarplaz (Austria), Two Hands (Australia), and Opus One (Napa Valley). She started as Enologist at Joel Gott wines in 2012, where she was promoted to Assistant Winemaker a year later, then to Winemaker in 2017. In 2017, she also joined Heidi as co-winemaker for Amuse Bouche and Au Sommet. She is currently Winemaker at Materra. Chelsea lives in Calistoga with her husband, two young daughters, and a husky-german shepherd mix. In her free time, she enjoys gardening, home improvement, cooking, skiing, scuba diving, and reading.