For the first time, every vintage of Barrett & Barrett Cab is brought together in this stunning 12-vintage Vertical Collection - 1 bottle of each vintage from 2008-2019 + folio of updated tasting notes.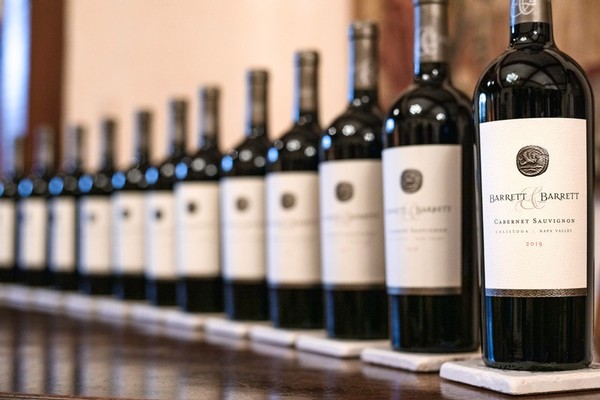 Barrett & Barrett is a handcrafted, small production Calistoga Estate Cabernet Sauvignon that reflects the two complementary winemaking styles of husband/wife team Bo & Heidi Barrett. Bo's expertise is in Calistoga appellation wines that highlight distinct vineyards, while Heidi excels at creating perfectly balanced, layered Cabs with an elegant, artistic style. Bringing their talent and decades of expertise together into one wine, from one place - this is Barrett & Barrett.
With power and elegance, ripeness and finesse, these wines will be a noteworthy asset in your cellar for many years to come. This collection of every vintage represents the full story of Barrett & Barrett so far, and we're thrilled to share it with you!