2 new wines are available now: 2020 Chardonnay & 2018 Studio Series. These elegant wines are sure to dazzle your palate! We look forward to sharing them with you.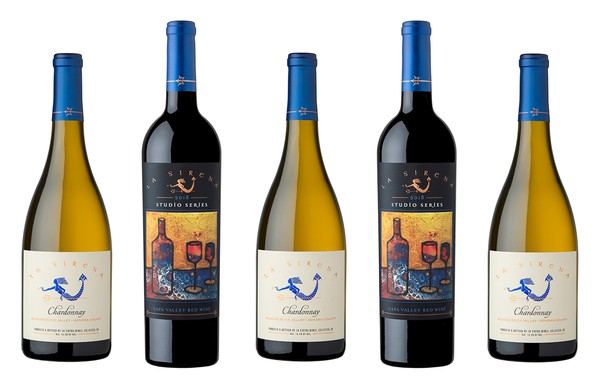 Tasting Notes: 2020 Chardonnay (tasted 4/18/22 by HPB)
Sourced from the original 1969 planting of the Rued clone of Chardonnay, which is known for its somewhat tropical aromatics - some even refer to it as the Muscat clone of Chardonnay. Brilliant light golden straw in color with beautiful fruit aromas reminiscent of asian pear, green apple, pineapple, and citrus zest, with complementary notes of honey and crème brulee. A touch of toasty French oak enhances the aromatics and fruit flavors across the palate. The mouthfeel, texture and flavor profile is just delicious, with nicely balanced acidity and richness. Reminiscent of a white Burgundy or Chablis with its fresh and refined style.
Bottle Shot - Tech Sheet - Purchase Link
---
Our second release of Studio Series is also available now. In addition to being a winemaker, I have also been a painter and visual artist for many years. My mother, Diane Brisbois Peterson, was a professional artist, so I grew up immersed in artistic creativity as well as wine. Throughout my winemaking career, I have sought to explore creative avenues within the scientific discipline of wine, and blending has been one of the most fulfilling ways to do that. Studio Series is a Cab-forward winemaker blend that will feature a different painting of mine on the label each vintage. I'm proud to offer this new wine that shows off my creative work both inside and outside of the bottle. Welcome to my studio!
Tasting Notes: 2018 Studio Series (tasted 4/18/22 by HPB)
Deep garnet in color from the ripe 2018 vintage, with open aromas of lush fruit – plum, blackberry, and cherry, and notes of cedar, vanilla, and white pepper. Across the palate it's quite seamless and silky, rich and concentrated. The fruit flavors are bold and vibrant. Mouthfilling with smooth tannins, great texture and a long delicious finish. A beautiful wine from an excellent vintage – complexity and elegance abound in this work of winemaking art. Delicious and approachable upon release, we expect it will be an age-worthy addition to your cellar as well.