June 1, 2022 | La Sirena Winery
2016 Aviatrix Sparkling Release
We are so excited to share our first-ever sparkling wine – a Napa Valley AVA Blanc de Noir made with 100% Pinot Noir. Aged on the lees since 2016, this Brut Rose is complex, dry, and utterly delightful. It also marks the debut of our fantastic new Art Deco-inspired label (art by Ryder Richards). We hope you enjoy celebrating special moments with our latest Aviatrix adventure.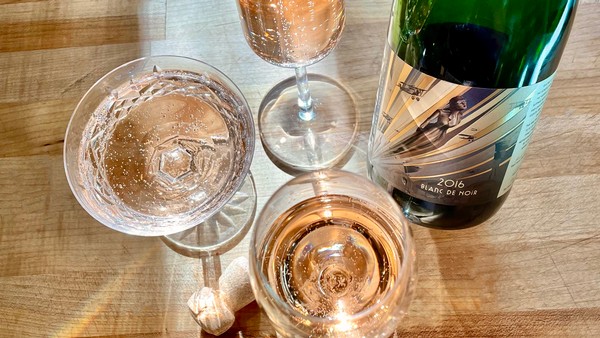 Aviatrix Blanc de Noir (Sparkling Wine) Tasting Notes: (Tasted 5/23/22 by Heidi, Chelsea & Remi Barrett)
Graceful streams of tiny bubbles illuminate the delicate salmon hue in this sparkling wine that is poised with elegance from the moment the cork is popped. Integrated and tightly knit, with clean aromas and enticing flavors of barely-ripe strawberry, pomelo, asian pear, and allspice, and a complex biscuit-like note from 5 years aging on the lees. Barely detectable dosage gives a round, creamy impression while still tasting quite dry and refreshing. Wonderfully unique, balanced, and food friendly, this sparkler brings an old-world refinement and celebratory air to any occasion!
Comments
Commenting has been turned off.