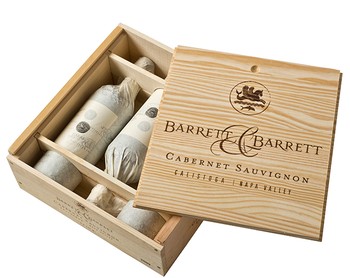 Barrett and Barrett Library Vertical 2009-2011 3pk
The 3 pack library verticals will have one bottle each of the 2009, 2010, and 2011 vintage of Barrett and Barrett Cabernet Sauvignon nestled in a wooden collector box.
2009-Just looking at this wine you know you are in for something profound. Intense aromas of Cabernet Sauvignon; rich black fruits, berry and plum. The nose carries on being very opulent and layered with lots of mineral and cedar. It has massive spicy briary mouth-filling texture. The finish is lengthy and returns to be dominated with the persistent cassis extract theme.
2010- Extremely dark all the way to the edge of the glass, with a dense purple-red color. The 2010 is huge on the palate, with massive spicy briar notes and mouth-filling texture. Initially it shows extremely intense cassis flavor, which expands, coats the mouth and goes on and on. This vineyard always expresses a spicy character (5 spice, cardamom, cedar) and in the 2010 it's incredibly concentrated. The finish is lengthy and persists with dark, opulent flavors of blackberry jam and licorice.
2011-This is one of the stars of the 2011 vintage, fully ripe and dense from our early ripening vineyards in Calistoga. Aromas of blackberry pie, currants, roasted coffee, dried black cherries and cocoa powder. The enticing layered aromas lead to a mouth coating lush silky palate. So easy to love.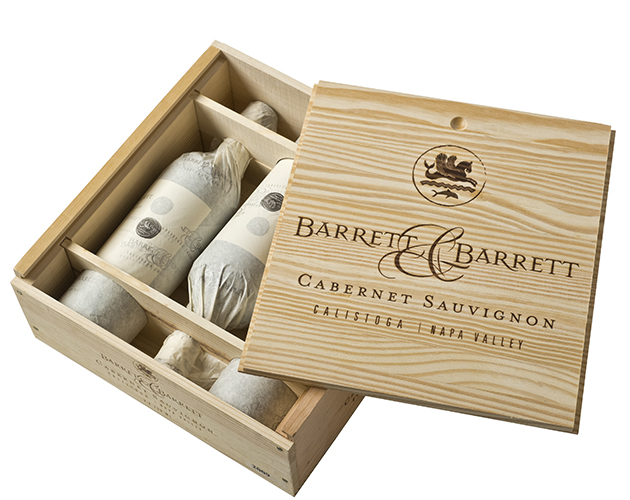 Wine Specs
Varietal
Cabernet Sauvignon