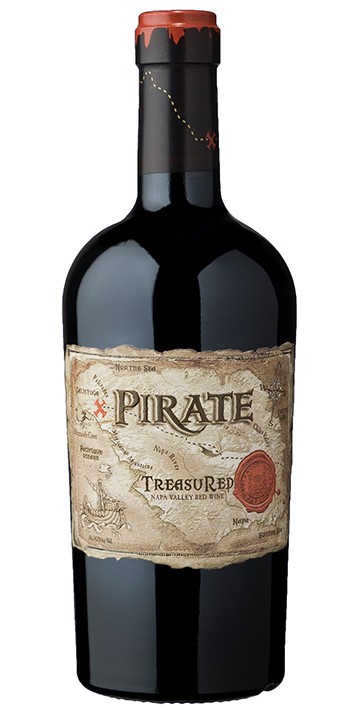 2018 Pirate TreasuRed - 6 Pack
6 Bottles
The 2018 Pirate is a deep ruby red color with open aromas of ripe fruit – plums and cherries – with complex notes of savory spices, vanilla, toasted French oak, cardamom, and olive tapenade. Delicious, round, and silky smooth across the palate with seamless, layered flavors and barely-there structural tannins. Flavors last several minutes with a nice balance and finish. Easy to drink and easy to love - perfect for pairing with a variety of full-flavored food or bringing a swashbuckling spirit to any party or gathering.
This vintage is a blend of Syrah, Cabernet Sauvignon, Malbec, Grenache, Cabernet Franc, and Petite Sirah.
This item is a specially-priced bundle of 6 bottles of 2018 Pirate TreasuRed.