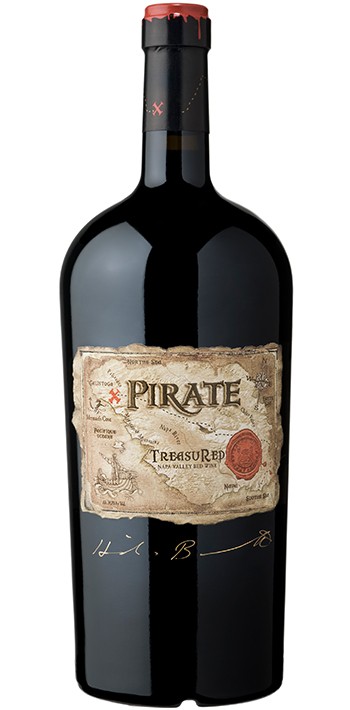 2017 Pirate TreasuRed - Magnum 1.5L
The 2017 Pirate is a dense garnet colored wine with layered, complex aromas of both black and red fruit, accented with spice notes and hints of leather, fragrant cedar wood, and sweet tobacco. A complex blend with interesting layers playing off of each other – each component playing its part in the symphony. A silky rich explosion across the palate, with medium tannins that are well-integrated, and a lingering finish that will make you want to come back for more. This intriguing blend is truly yummy and fun to drink, perfect for pairing with a variety of full-flavored food or bringing a swashbuckling spirit to any party or gathering.
This vintage is a blend of Cabernet Sauvignon, Syrah, Cabernet Franc, and Petite Sirah.
This item is a 1.5L Magnum of Pirate TreasuRed signed by winemaker Heidi Peterson Barrett.