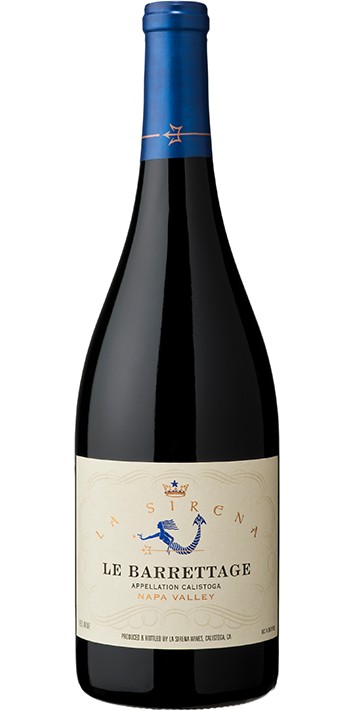 2014 La Sirena Le Barrettage
Le Barrettage is our special Calistoga appellation Rhone-style blend. Based on our mineral-driven, steep hillside estate-grown Barrett Vineyard Syrah, it melds an old-world sensibility with the power of Napa Valley fruit. Rich, velvety, earthy, and ripe, Le Barrettage has already won many fans with its unique character and beautiful flavor profile, and compliments a wide variety of cuisines.
Our 2014 Le Barrettage is deep dark blackberry in color. Enticing aromas rise from the glass in this appropriately aged offering: plum and cherry-like fruit with nuances of white pepper, green tea, cardamom spice, and sweet toasty French oak. It's delicious and mouth-coating across the palate, ripe and concentrated, with silky smooth balance and refined pure flavors. The dense texture of the wine enhances the long lingering flavors and mirror the aromas. A blend of two different Syrah blocks, Grenache for liveliness, and a tiny splash of Petite Sirah for added power; it will pair beautifully with a huge array of cuisine. This delicious proprietary "Rhone style" blend from La Sirena was given additional time in bottle before release because honestly, it just keeps getting better!